design
Finding The Right Web Hosting Provider For You
15.09.2020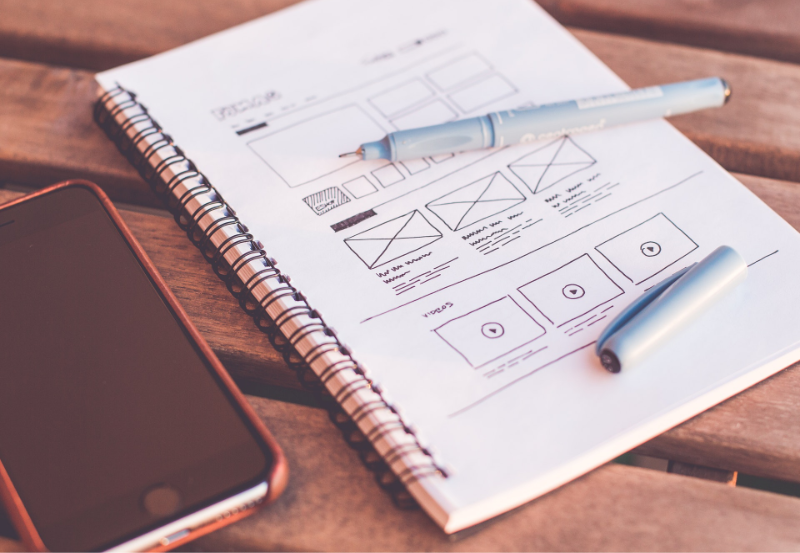 Once you have started your fantastic project, you now need to look at getting a website organised and finding out what on earth to do! well I've broken down the options you have and how to go about getting your website up and running.
Different providers can offer solutions depending on what your project needs are, your skill level and your budget.
Portfolio
If your project is for your business or a charity, or you are an artist, musician etc.. then you are possibly looking towards a portfolio websites. You can have the add other options after but as a starting block your looking towards a portfolio site. The following services are best suited to this type of website.
Wix, Squarespace, Self editors
If you have zero design skills then wix, squarespace or a service that offers a self editor/builder is perfect for you. It works by selecting a template and customising it by dragging and dropping components to make your site. You add your content and press upload. The company host your website and its content for you online so it takes the stress away.
They can become more costly on the whole, although its spread out over the year with the monthly fee. The more features you need/add the higher the price rises. The websites are not the best performers but its a good way to get your project from paper to online and you can evolve it down the line.
Wordpress
Wordpress is a good medium builder. The websites tend to perform better than wix, squarespace etc.. and it can work on the same prefix where you select a template and customise it and add plugins. Sometimes you might need to tweek bits under the hood but thats your option and you can do as much or little as you wish. Wordpress is free to install, but you will have to purchase a domain and web host for you to install Wordpress on. Most web hosting companies have a '1-click' facility to install Wordpress so they do the hard work for you.
Static Site Generator
There are many site generators on the market and they are 100% code based. If you are comfortable writing vanilla code with a little bit of yaml or liquid etc.. then this option is for you. You can either buy web hosting or you can use free platforms like github pages to host your static site and link your domain in. This very website is built with Jekyll and hosted on github pages.
Web design Freelancer/Agency
If your not comfortable with creating the website yourself then its wise to contact a freelancer or web design agency who can take you project concept and build the website for you. Some designers will host the website too for you and others can point you in the right direction, but whatever you choose they will be a good asset to help you get your project pushed into reality.
e-commerce shops
If your project is to be a shop, there are a couple of options you can choose from.
Wordpress with WooCommerce
A stand-alone installation of Wordpress is a blogging platform, but since a few years ago a plugin has been developed called woo-commerce which transforms your Wordpress website into an online shop. It links with payment platforms and has all bells and whistles straight out of the box. Its completely free. If you wish to add customised features then these are one off charges but the woo-commerce main plugin is completely free.
It can be a bit of a learning curve to use. But like everything once you have added a few products, amended items etc.. its quite straight forward. Plus you can get templates to make your web shop look incredible.
Shopify
This is an e-commerce version of wix or Squarespace. You select a template, tweek the design and away you go. You are charged a monthly fee as well as any additions you may want to add to your site. It is perfect if your not code savvy and wish to get your site online asap with minimal fuss.
Squarespace
Squarespace provides a shop add-on which is an additional fee to the regular monthly fee. Here you can sell products that go inside with your project e.g merchandise or a small selection of products. This is good if you don't want a full shop but wish to sell a few items.
Conclusion
I hope you like my round up of platforms to host your website. Every project has a unique set of needs and there is a big variety to choose from. Ive just selected the main platforms in the industry. If you think I have missed anything off my list then feel free to let me know.